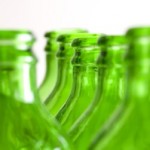 The ethos of cost-effective energy efficiency is at the forefront of all the design work we carry out.
We provide environmentaly efficient solutions to maximize energy output and cost savings.  Our heat recovery and carbon saving designs have won 'Green End-User of the Year' awards for our clients.
FTG assesses proposed designs and produces an analysis which will indicate the typical operating costs and associated carbon footprint. From this analysis we recommend schemes for energy saving and carbon reduction.
We are registered energy consultants with both the Carbon Trust in the UK and Sustainable Energy Ireland (SEI).